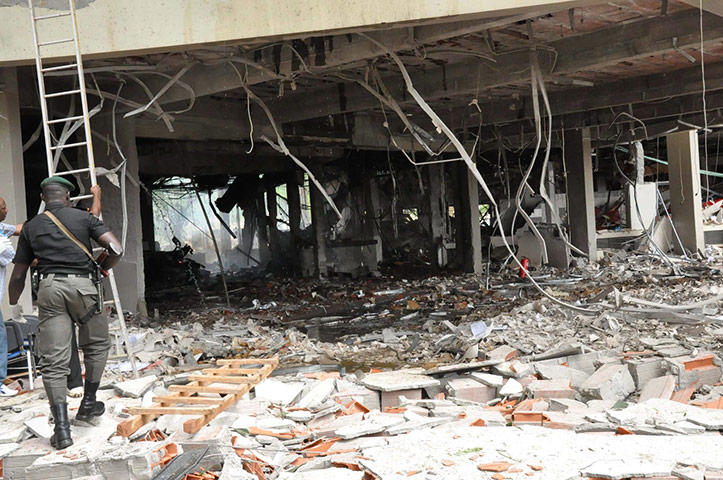 Nigeria is a troubled land. Poverty hangs over it like a storm cloud, blotting out the light of hope, taking from the people the vision of a brighter future. Too many of its young people grow up without any prospect of improving things for themselves and their families. Jobs are scarce, pay minimal and the only people who seem to have anything at all are the ones who take it.
The military wield great power and their leaders live well. Armed groups kidnap foreign workers and find profit in ransom. Militia make their mark and gain from the fear they engender.
Last week, the UN building in the capital, Abuja, was targeted. A massive bomb destroyed much of one wing of the building and killed nearly two dozen people. Many more were horrifically injured. The wheel of violence turned again.
If the children of Nigeria are left to believe that violence and crime are the only ways to success and prosperity, then it is understandable those are the routes they will take. We cannot blame them for wanting to break free of poverty. Nor can we condemn their methods of gaining that freedom unless there is a viable alternative.
This viable alternative is what World In need is working to provide. Through our child sponsorship programme, we aim to give children a start in life that will enable them to make better, safer and more hopeful choices in the future.
Sponsored children are able to go to school, gaining the education to allow them to think for themselves, to access training and qualifications that lead to decent careers with worthwhile wages, and to develop the skills and tools their communities need to build better and brighter futures for all. Properly educated people are less likely to fall into the clutches of gangs, or to take part in criminal activities. They are more likely to be involved in building their country, rather than in blowing it apart.
Every child we sponsor takes us a step nearer to breaking through that cloud called poverty. Together, we can shine the light of hope on this blighted nation.